Oak Ridge Family Dental
Drs. Colleen Gaffney and Meghan Gaffney
3615 W. 95th Street.
Evergreen Park, IL 60805
Oak Ridge Family Dental
At Oak Ridge Family Dental, we know how important having a great smile is to looking and feeling good. That's why the entire team at our Evergreen Park dental practice is committed to providing the highest quality in family and cosmetic dentistry.

Leveraging today's latest technology, Dr. Colleen Gaffney and Dr. Meghan Gaffney can create results that change how you look and feel. Whether you need a routine checkup, or more advanced procedures like a smile makeover, Oak Ridge Family Dental offers a wide variety of procedures to uniquely fit your needs. In addition, our friendly staff ensures your visit to the dentist is affordable and comfortable. If you are searching for a family dentist or a cosmetic dentist – look no further, contact us today at (708) 422-2224.

We invite you to look around our site to learn more about Dr. Colleen Gaffney and Dr. Meghan Gaffney as well as our dental practice to see how we can be an integral part of your dental care. We know that the first step towards a beautiful smile begins with selecting a dentist that you can rely on. Don't hesitate to give us a call if you have any questions, or if you would like to schedule an appointment.
Office News
Oct 21, 2018

-

Oak Ridge Family Dental Introduces Dr. Colleen Gaffney!

We are very excited to introduce Dr. Colleen Gaffney! Dr. Colleen is the youngest sister of Dr. Meghan Gaffney. She graduated from Creighton University School of Dentistry in May 2018, and was honored to recieve her doctoral hood...

Mar 04, 2015

-

We've Moved!

It's official, we now have two different office locations in Illinois! If you're looking for a dentst in Evergreen Park IL, or a dentist in Oak Lawn IL, schedule an appointment today!

Dec 23, 2014

-

We're Moving!

3615 W. 95th Street Evergreen Park, IL 60805 Our office will be switching locations early this Spring. Don't worry though, we aren't going far—only 8 blocks away! Our new location will be in Evergreen Park IL....
Our Services
Package Services

Your text for Package Services

Oral Surgery

Your text for Oral Surgery

Implantology

Your text for Implantology

Cosmetic Dentistry

Your text for Cosmetic Dentistry
Our Team
The first thing you'll notice when you walk into Oak Ridge Family Dental is the incredibly friendly and inviting atmosphere. Members of our staff have been hand-picked to provide you the best possible experience during your visit to the dentist. Learn more about our team below.
Appointment request
Need an appointment with a dentist in Evergreen Park ? Requesting an appointment at our Evergreen Park, IL family and cosmetic dental office is now easier than ever. Fill out the form below and we'll contact you to find a time that fits your schedule. Start your journey towards a beautiful smile with us today!
Contact Us
Have a question or comment? Fill out the Contact Us form and we will be in touch as soon as possible.
Oak Ridge Family Dental
Victoria Pavletic-Vorderer, DDS
3615 W. 95th Street

Evergreen Park IL 60805
Phone: (708) 422-2224
General Dental Procedures
Cosmetic Dentistry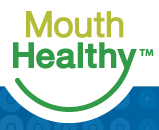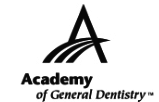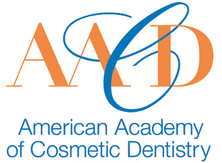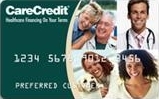 Fill out the contact form below and we will respond as soon as possible
Colleen T. Gaffney, D.D.S.
Meghan E. Gaffney, D.D.S.
3615 W. 95th Street
Evergreen Park, IL 60805
708-422-2224

Oak Ridge Family Dental
Drs. Colleen Gaffney and Meghan Gaffney